The 14" x 12" Personalised Club Clock comes with a quartz movement and a unique design exclusively for Icons & Legends of your teams stadium and the team colours on the shirt all beautifully framed and ready to hang.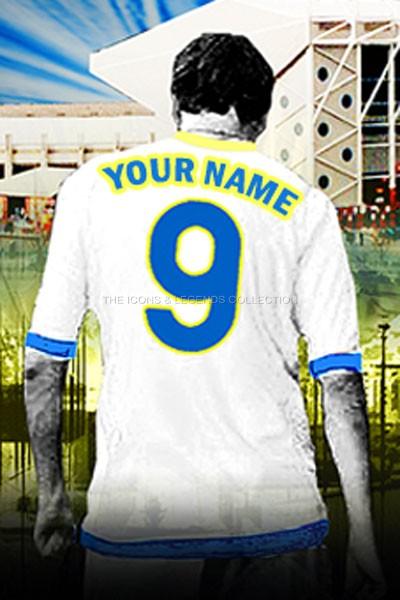 Personalise your clock with your name up to 12 letters. Please include the name when you order.
A great piece of Sporting Memorabillia from our Club Clocks Collection.
A Great Momento for any Collector of Sporting Memorabillia & an Ideal Gift for any occasion.
TO CELEBRATE THIS WONDERFUL PIECE OF MEMORABILIA, WE HAVE A WHOLE RANGE OF MOUNTED MEMORABILIA TO GIVE TO THE EBAY COMMUNITY. OUR IMAGES ARE ALL COPYRIGHTED AND WE HAVE PERMISSION TO SELL THEM TO YOU. THIS REALLY IS AN AWESOME PIECE OF MEMORABILLIA THAT CAN ONLY RISE IN VALUE!!!! THIS ITEM IS IN HAND AND CAN BE SHIPPED IMMEDIATLEY
All our items come framed or in a Handcut Mount ready to frame.

Click below;